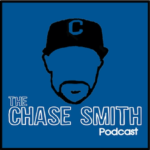 THE CHASE SMITH PODCAST
Everyone has a story and I believe everyone has a right to be heard! The Chase Smith Podcast creates an avenue to listen, opportunities to learn, and a way for me to ask questions and conversate on some of my favorite topics. Glean insight on life, sports, ministry, and leadership as I interview business professionals, professional athletes, accomplished entertainers and writers, and ministry leaders!
For guest inquiries or sponsorship opportunities, please email:
Download here:
Ep. 012 – Justice League Preview with Bill "Jett" Ramey of batman-on-film.com
Ep. 011 – Fantasy Football 2017 Season Preview with Jern and Jam
Ep. 010 – Kyrie Irving / Isaiah Thomas Trade
Ep. 009 – @JeremyInAkron, Cleveland Browns Season Preview
Ep. 008 – Jerry Pittman, Apple Conference
Ep. 007 – Somer Phoebus, Life Coach
Ep. 006 – Bosom Friends, Second City
Ep. 005 – Cale Conley, XFinity NASCAR
Ep. 004 – Geoff Reinhardt, Facebook
Ep.003 – NBA Playoff Preview Pod
Ep.002 – Michael McCarthy, former staff writer for SNL, Sesame Street, and Mike and Molly
Ep.001 – Dr. Mark Smith, former President at Ohio Christian University
What is The Chase Smith Podcast?